Dell PowerVault ME484 Dense JBOD

Purpose-built for DAS scalability, accelerated performance and reliability
Dell Storage Products
Dell Server JBOD Expansion
Dell PowerVault ME484 Expansion Enclosure
84-bay 2.5" Drive Slots
Overview:
PowerVault ME484 JBOD is purpose-built and optimized for DAS virtualized workloads. Connecting the PowerVault ME484 JBOD to a Dell PowerEdge Server to address the challenges of server capacity expansion for flexibility and scalability ensures that business applications will always get high-speed and reliable access to their data – without compromise.
Dell PowerVault ME4 Series
Dell EMC PowerVault arrays, already the preferred choice for thousands of small scale and price-conscious businesses, now gain broader appeal with the new PowerVault ME4 Series. The PowerVault ME4 Series is a next gen entrylevel block storage array that's purpose-built and optimized for price-sensitive SAN & DAS environments with the simplicity, performance and affordability you'd expect from Dell EMC.
The Dell EMC PowerVault ME4 Series brings the essential features of highend storage to small-medium businesses — simply and affordably. These flash-based systems drive application performance higher for a wide range of businesses and budgets. With its flexible connectivity options, the PowerVault ME4 arrays offer significant advantages for SAN/DAS workloads with outstanding IOPs, massive bandwidth, scale and low latency. An all-inclusive software model helps to reduce OPEX and improve operational efficiencies — making the ME4 Series hard to beat. If you're looking for raw power and absolute simplicity in a small footprint; if you're cost-conscious and need storage availability and reliability, then Dell EMC PowerVault ME4 Series – starting in either 2U or 5U – is for you. Designed to deliver the performance of flash with the best economics of disk, the PowerVault ME4 systems are the perfect fit for small-scale storage consolidation, application acceleration, and business continuity.
Modular, Efficient
With it's versatile, modular and intelligent data management design, PowerVault ME4 responds to the pressures and needs of IT by simplifying storage administration and operations. The PowerVault ME4 Series is intuitive to setup and manage ensuring the availability and protection you expect for your data. Besides saving you money, the simplicity of the ME4 Series helps you reclaim time and resources, giving you the opportunity to focus on innovating and IT transformation.
Workload Solutions
IT organizations purchase storage systems as part of a workload solution to either solve a business issue or seize a business opportunity. The PowerVault ME4 Series, configured either as DAS or as SAN storage deliver high-value workload solutions for many types of businesses. And since the ME4 Series is integrated with today's most widely used hypervisors and operating systems, they help you consolidate your infrastructure and drive operational efficiencies that can result in real competitive advantages. The PowerVault ME4 Series is the ideal solution for many workload types including video surveillance, SAN and DAS Exchange, Enterprise SAN, low latency HPC, NoSQL databases, and VDI – to name a few.
Simple, Flexible Connectivity
Each PowerVault ME4 array brings multi-protocol flexibility to your business with 10G iSCSI BaseT or SFP+, 12G SAS and 16G FC connectivity. Dataintensive application throughput is enhanced with four ports per controller while extending business continuity with robust remote replication features. ME4 Series supports backwards compatibility with auto-negotiation for iSCSI and FC connections. PowerVault ME4 arrays scale up to 336 drives using ME412, ME424 and ME484 expansion enclosures. Additionally, the web-based (HTLM5) ME Storage Manager provides an intuitive management interface, making ME4 arrays simple to configure in 15 minutes and easy to manage. Dual-controller models connect four high-availability servers or eight nonredundant servers with 5-9's availability and balanced performance in mixed virtualized DAS environments.
Easy to Expand and Configure
Easily expand your ME4012, ME4024, and ME4084 arrays by connecting PowerVault ME412, ME424, and ME484 expansion enclosures with 12G SAS backend connectivity. The high-performance PowerVault ME4 arrays utilize 3.5" and 2.5" HDDs and 2.5" SSDs (SED drives available) that can be flexibly mixed to achieve the capacity you need. The support for these different drive types allow you to configure ME4 Series as a hybrid-flash or all-flash array for maximum performance. Additionally, PowerVault ME4's expansion enclosures deliver the speed, flexibility and reliability to satisfy performance-intensive applications that work with active or dynamic data stores. The expansion enclosures (ME484 also available as JBOD) are ideal for applications that generate large amounts of data and require extended storage capacity. This modular architecture offers easy and economical expansion up to 4PB of raw capacity.
All-Inclusive Software + More
With all-inclusive enterprise-class software including replication, snapshots, 3- level tiering, VMware integrations, encryption (SED), distributed RAID, simple management tools and more - you can set it and forget it. PowerVault ME4 Series comes standard with ProSupport base support with option for premium ProSupport Plus. ProDeploy is also available with the ME4 Series to help you get up and running faster.
PowerVault ME4 Series sets the standard for entry level SAN and DAS storage simplicity, reliability and quality so you can stay focused on your business. Engineered from the ground-up to tackle your data storage challenges, these arrays come in three scalable and flash optimized models to flexibly fit your budget. Whether you are looking to start small or grow to hundreds of terabytes, Dell EMC PowerVault ME4 Series has you covered.
Features:
Optimized for DAS
PowerVault ME484 JBOD is purpose-built and optimized for DAS virtualized workloads. Connecting the PowerVault ME484 JBOD to a Dell PowerEdge Server to address the challenges of server capacity expansion for flexibility and scalability ensures that business applications will always get high-speed and reliable access to their data – without compromise.

Direct-attach to Dell PowerEdge Servers over SAS
Enclosure management
The storage enclosure is managed by the Server Hardware Management software running on a host server. This tool is called Dell Storage PowerTools Server Hardware Manager. On the host server system, the management software and the storage enclosure communicate management requests and event information by using in-band SAS connections. The Server Hardware Management Software consists of two major components 1) Server Hardware Manager Command Line Interface (SHM CLI) and 2) Server Hardware Monitor.

Simplified data management
The low cost PowerVault ME4 Series storage brings radical simplicity and exceptional affordability to the entry market. It's simple to install and configure, comes with all-inclusive software and includes an intuitive web-based HTML5 GUI for "anywhere" management. ME4 Series storage flexibly configures as DAS or SAN, all flash or hybrid, and you can mix HDD and SSD drives in the configuration. It also includes built-in compatibility with Microsoft and VMware hypervisors simplifying physical and virtual resource management.
ME Storage Manager
This web-based management GUI simplifies ME4 Series storage configuration tasks, alerts you to problems and provides a recovery guru to automatically help troubleshoot and resolve issues.
VMware vCenter Plug-In 6.5
Monitor, manage, provision and optimize storage for performance and availability across your virtual infrastructure. You can also implement Storage Replication Adapters (SRA) to simplify management of disaster recovery with centralized recovery plans.
Technical Specifications:
Dell EMC PowerVault ME484 JBOD Technical Specifications
Chassis Overview
Chassis format
All-in-one (dual I/O modules, internal drive bays) with expansion options
Rack size
5U
I/O Modules
Dual IOM s
Internal storage
84 x 3.5" drive bays (2.5" drive carriers supported)
Capacity
Drive count
Minimum 28 / Maximum 336 (4 enclosures)
Connectivity
Dell 12Gb SAS HBA
Storage media
SAS and NL-SAS drives; different drive types, transfer rates, rotational speeds can be mixed in the same system:

NLSAS (7.2K 3.5"): 4TB, 8TB, 10TB, 12TB, 12TB SED
SAS (10K 2.5"): 1.2TB, 1.8TB, 2.4TB, 2.4TB SED
SAS (15K 2.5"): 900GB, 900GB SED
SSD: 480GB, 960GB, 1.92TB, 1.92TB SED
SDD and HDD: FIPS-certified SEDs

Expansion I/O
Host interface
12Gb SAS
Max ports
2 x 12Gb SAS ports
Functional
Configurations
All-flash, hybrid or all HDD
Storage format
DAS
Data Protection, Disaster Recovery, Security
Data-at-rest encryption
Self-encrypting drives (SEDs) in SSD or HDD formats
Full Disk Encryption (FCE) based on AES-256
Drives certified to FIPS 140-2 Level 2
Management
Management
Dell Storage PowerTools Server Hardware Manger
Supported host OS
Windows 2016 and 2012 R2
RHEL 7.4 and 6.9
SLES 12.3
Physical
Rack size
5U
Expansion height
22.23 cm (8.75 inches)
Expansion width
48.30 cm (19.01 inches)
Expansion depth
97.47 cm (38.31 inches)
Weight (max configuration)
130.00 kg (287.00 lbs)
Weight (empty)
64.00 kg (141.00 lbs) without drives
Power
Power/wattage
2200W
Heat dissipation
7507 BTU
Voltage
200-240 VAC
Frequency
50/60 Hz
Amperage
11.07-9.23A (x2)
Environmental Operating Conditions
Operating temperature
41 - 95°F (5 - 35°C)
Non-operating temperature
-40 - 149°F (-40 - 65°C)
Operating humidity ranges (non-condensing)
10% to 80% with 29°C (84.2°F) maximum dew point
Non-operating humidity (noncondensing)
5% to 95% with 33°C (91°F) maximum dew point
Service & Warranty
Services

ProDeploy Enterprise Suite (ProDeploy Plus, ProDeploy, Basic Deployment)
ProSupport Enterprise Suite (ProSupport Plus, ProSupport Plus, Basic Support)
Intelligent Data Mobility migration services
Solutions & Services:
Dell EMC offers complete end-to-end services
Optimizing the IT lifecycle is vital. Dell EMC has expert services* for all lifecycle phases that save you time and resources, reduce effort, and improve your IT experience.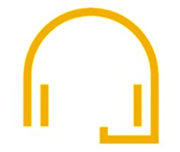 ProSupport Enterprise Suite
Gain the freedom to focus on your business transformation with the support expertise and insights Dell EMC is known for across the globe. Choose the right support based on the criticality of specific systems with available automated predictive analysis, collaborative third-party assistance and service account management.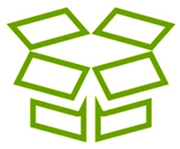 ProDeploy
ProDeploy Enterprise Suite helps you get more out of technology starting on day one. Trust Dell EMC experts to lead deployments from basic hardware installations through planning, configuration and complex integrations. Our complete suite of deployment services and professional certifications helps you achieve business outcomes today and tomorrow.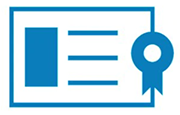 Training
Education Services offers an expansive suite of training services with multiple delivery methods, including instructor-led, self-paced online and virtual instructor-led training. With comprehensive and flexible training programs, we make it easy to ensure your staff has the skills they need to successfully manage and utilize your new technology to its full potential.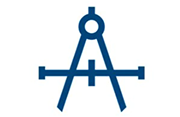 Consulting
Consulting services give expert guidance to help you grow, optimize and transform your IT environment at your own pace and budget. We employ a broad range of certified consultants and engineers, backed by program management teams, who can deliver deep technical expertise. We give you the confidence that your project will be done right and on time.
Documentation:
Pricing Notes:
Pricing and product availability subject to change without notice.
Dell Storage Products
Dell Server JBOD Expansion
Dell PowerVault ME484 Expansion Enclosure
84-bay 2.5" Drive Slots