Dell PowerEdge Tower Servers

Built to solve the challenges of the modern office environment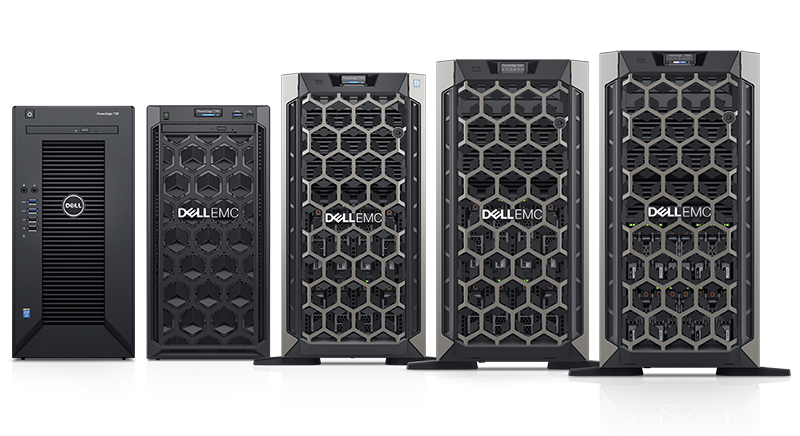 One-Socket Tower Servers
One-socket (single CPU) tower servers offer a cost-effective, entry-level solution for businesses migrating to servers from PCs or laptops. Designed for core office workloads, like file sharing, print, point of sale, and database applications.
---
Two-Socket Tower Servers
Two-socket (dual CPU) tower servers offer a deeper variety of features to accommodate high performance applications like web serving, consolidation, and virtualization. They include more cache and speed, as well as the flexibility for expansion and additional processors.
---
PowerEdge Tower Servers: Make IT Easy
PowerEdge tower servers are built to solve the challenges of the modern office environment. Featuring quiet, non-disruptive acoustics, and compact form factors, tower servers are available in one-socket configurations for everyday business applications, as well as two-socket options for more advanced computing, virtualization, and power-hungry workloads. All tower servers are easily deployed, managed, and automated with Dell OpenManage tools.
Manage expenses and stay within your budget by leveraging servers that keep you in step with the latest technology
Reduce complexity in your IT infrastructure with servers that are easy to use and manage
Keep your data safe with a cyber-resilient architecture, featuring security built into every step of the server lifecycle