Dell EMC ML3 Tape Library

Easy to order, easy to use and easy to service with a 3U form factor, expandable to up to 272 slots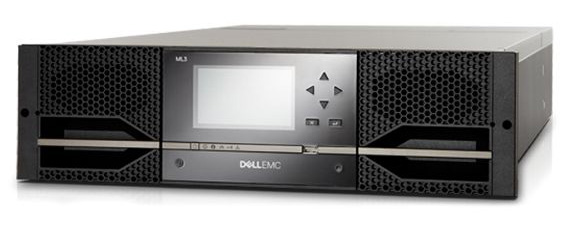 Sorry, this product is no longer available, please contact us for a replacement.
Overview:
A simple approach to automating backup
The Dell EMC ML3 Tape Library offers scalability above and beyond traditional tape solutions, so that you can grow your data environment with your business. Keep it simple and save on time and support costs with the easy to order, easy to configure, and easy to upgrade ML3 with ML3 expansion (ML3E). With a media life span of 30 years, you can rely on Dell EMC's ML3 tape solution to provide your company with secure back-up. There's no beating the TCO of tape technology, and with the Dell EMC ML3, you get the assurance your company is backed by a trusted brand with top of the line technology.
Features:
Automated Data Protection
Regular, disciplined backup is a vital part of a complete disaster recovery strategy. The Dell EMC ML3 is a powerful tape library that helps organizations automate their backup processes to reduce the need for manual intervention and the risk of human error. The Dell EMC ML3 uses optical cartridge location technology for precision cartridge handling and inventory, which helps improve the overall reliability of backups.
Simplified Operations
Tapes can be imported and exported individually using the mail slot or twenty at a time using one of two magazines. The library utilizes barcode-scanning technology to record the location of tape media, so you can be assured that your critical data is properly stored and ready in case disaster strikes.
Intuitive Management
An on-board, user-friendly LCD interface allows you to easily monitor, control, configure, and service the library. While you are away, the tape library enables you to remotely administer all functions, including system status and logs, diagnostics and drive operations, as well as configuration and inventory management features.
Tape Versatility
The comparative low cost for tape — combined with its long history of proven reliability — helps ensure its continued use for both backup and archiving. The portability of tape enables it to be taken off-site and stored in a vault. In addition, LTO tape technology supports write-once, read-many (WORM) capability, which enables permanent data storage that cannot be overwritten — a requirement of many compliance regulations.
Big Capacity, Small Space
With its compact form factor, the Dell EMC ML3 packs an impressive amount of information in a small amount of space. Occupying only three units (3U) of rack space, the library can hold up to 40 tapes, and each ML3E expansion can hold up to 40 tapes — ideal for small office environments managing explosive data growth.
Be Green With Tape
When factoring in the features and benefits of tape storage — such as reliability, portability, encryption and the shelf life (30 years) of tape cartridges — it is the perfect solution for your long-term or short-term backup or archiving needs. In addition, when tape media is stored, it does not require energy until it needs to be accessed. By using zero energy when stored, tape is "naturally" green.
Technical Specifications:
Dell EMC ML3 Technical Specification
Barcode Reader
Standard
Chassis
3U form factor

Height: Rack Mount 133mm
Width: Rack Mount 480mm
Depth: Rack Mount 873mm
Weight: 21Kg. with no drive and no media
Orientation: Horizontal only

Rack mount standard
Drive Controllers
8Gb FC, 6Gb SAS
Environmental Operating Conditions
Temperature: 50 to 95 degrees F, 10 to 35 degrees C.
Relative Humidity: 20% RH to 80% RH (non-condensing)
Electrical Power: 5.0 – 3.5 amps, 100 – 240 V 50 / 60 Hz, 350 W
Library Configurations

Up to 3 LTO half-height drives with 40 cartridge slots (ML3) or 40 cartridge slots (ML3E), 8Gb FC or 6Gb SAS

Partitioning

Supported

Expansion capacity

ML3 base ships standard with 40 cartridge slots
ML3E expansion module ships standard with 40 cartridge slots
Each ML3 base supports up to six ML3E expansion modules

Media
LTO-6, LTO-7, LTO-7 Type M, LTO-8
Management

There are two user interfaces:

Operator Control Panel: Located on the front of the ML3 tape library, the user can use an LCD panel to check system status, run diagnostics, view system logs, check and set configuration, verify drive operations, run an inventory and manage the system.

Remote Web Management: The web based administration can be accessed via a 10/100/1000 BaseT connection through any standard web browser. The user can check system status, run diagnostics, view system logs, check and set configuration, verify drive operations, run an inventory and manage the system. In addition, the user can upgrade the drive and library firmware via the RMU.
Power Supplies
Optional second power supply available for both ML3 and ML3E for redundancy
Scalability
Up to 480TB (native) for ML3 and 480TB (native) per ML3E
3U up to 21U with addition of six ML3E (3U expansion modules)
Software
Code Updates:
Web and either host bus or RMU for drives
Web and RMU only for library code updates
Server Compatibility
Dell and x86 IBM legacy, Lenovo and HP servers
Tape Backup Technology
LTO specifications are an open format designed for interoperability
Investment protection is assured through backwards compatibility
LTO-8 reads 1 generation back; LTO-6 and LTO-7 reads 2 generations back 
Each LTO generation writes 1 generation back
Linear Tape File System (LTFS) support provides easy data access and management allowing easy file share; LTFS-LE software is available for purchase
Transfer Rate and Backup Rate
Per drive:
LTO-6: 160MB/s, 576GB/hr
LTO-7: 300MB/s, 1080GB/hr
LTO-8: 300MB/s, 1080GB/hr (half-height) 
LTO-8: 360MB/s, 1296GB/hr (full-height)
Encryption
Support for Library Managed Encryption and Application Managed Encryption. 
Library Managed Encryption activation license included standard with both the ML3 and ML3E.
Solutions & Services:
Dell EMC offers complete end-to-end services
Optimizing the IT lifecycle is vital. Dell EMC has expert services* for all lifecycle phases that save you time and resources, reduce effort, and improve your IT experience.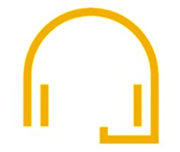 ProSupport Enterprise Suite
Gain the freedom to focus on your business transformation with the support expertise and insights Dell EMC is known for across the globe. Choose the right support based on the criticality of specific systems with available automated predictive analysis, collaborative third-party assistance and service account management.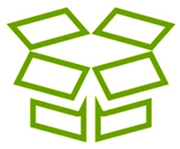 ProDeploy
ProDeploy Enterprise Suite helps you get more out of technology starting on day one. Trust Dell EMC experts to lead deployments from basic hardware installations through planning, configuration and complex integrations. Our complete suite of deployment services and professional certifications helps you achieve business outcomes today and tomorrow.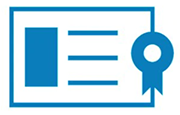 Training
Education Services offers an expansive suite of training services with multiple delivery methods, including instructor-led, self-paced online and virtual instructor-led training. With comprehensive and flexible training programs, we make it easy to ensure your staff has the skills they need to successfully manage and utilize your new technology to its full potential.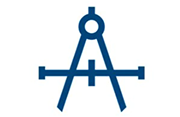 Consulting
Consulting services give expert guidance to help you grow, optimize and transform your IT environment at your own pace and budget. We employ a broad range of certified consultants and engineers, backed by program management teams, who can deliver deep technical expertise. We give you the confidence that your project will be done right and on time.
Pricing Notes:
Pricing and product availability subject to change without notice.