Dell PowerEdge Modular Infrastructure
For flexible and scalable environments
Easily tailor, deploy, and manage your infrastructure while lowering operating costs. Create your future-ready data center with compute, networking, and storage modules that can be precisely tailored to your needs and expanded over time.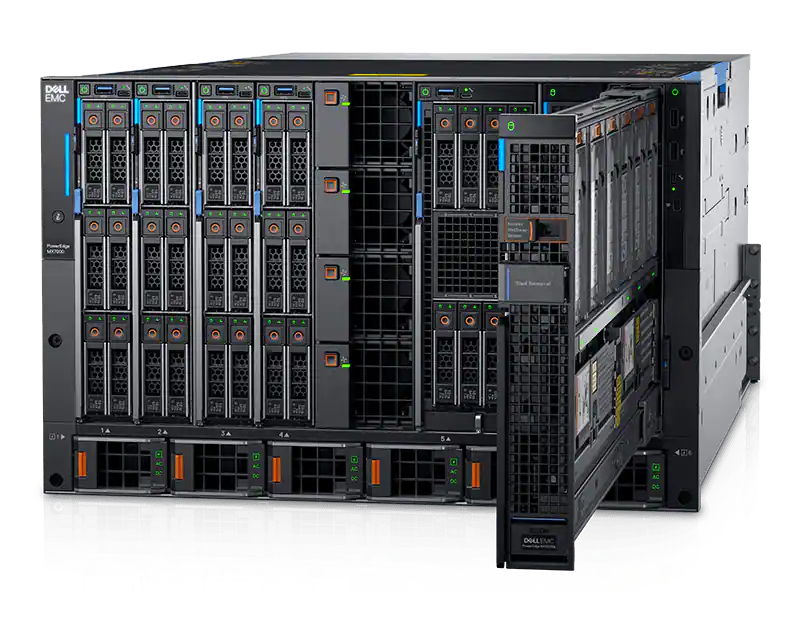 Break free from technology silos and time-consuming operational management with flexible modular solutions powered by Intel Xeon processors.
Configure the chassis with scalable modules of compute, storage, and networking fabric.
Simplify deployment and administration with unified server management software. 
Reduce your total cost of ownership and maximize the lifetime value of IT investments.
Modular infrastructure (MI) solutions let you optimize your IT infrastructure for traditional, new and emerging workloads, and provide a path to a modern, software-defined data center. Learn how a modular approach helps you keep pace with modern business demands and workloads.
Dell EMC PowerEdge MX
Modular, 7U integrated solutions designed for enterprise data center density and future extensibility with easy deployment and management.
Dell EMC PowerEdge C Series
Server node providing a dense, accelerated computing platform for high-performance cognitive workloads.
---
Build an IT infrastructure for today's workloads, and tomorrow's.
Set the foundation for the future of your business with compute, storage and networking modules that can be precisely tailored to your needs and expanded over time.

The big impact of modular infrastructure.
Giving your IT organization the best tools to succeed can make the difference between thriving and the status quo. Learn how modular servers can take your business further.

The power of flexibility.
Organizations of every size are experiencing the effects of disruptive innovation. Learn how a dynamic infrastructure gives you the tools to respond quickly to changing conditions.

Familiar tools. Huge benefits.
The IT choices you make now can affect your data center for years to come. Here's why an on-premises cloud based on modular servers offers a smarter path forward.